Progressive metal genre (sometimes known as prog metal) is a fusion genre melding heavy metal and progressive rock that combines the loud "aggression" and amplified guitar-driven sound of the former with the more experimental, cerebral or "pseudo-classical" compositions of the latter.
Whilst the genre emerged towards the late-1980s, it was not until the 1990s that progressive metal achieved commercial success. Queensrÿche, Dream Theater, Tool, Symphony X, Shadow Gallery, Angra, and Fates Warning are a few examples of progressive metal bands who achieved commercial success; additionally, many other thrash and death metal bands started to incorporate elements of progressive music in their work.
Progressive metal, as a distinct musical style, was primarily advanced by members of the American heavy/power metal scene of the mid-1980s, particularly Queensrÿche, Fates Warning and, later, Dream Theater. These bands form the so-called triad, the "Big Three" of prog metal, or the most important and influential groups of the traditional scene.
---
1970s
The origins of the genre date back to the very beginning of heavy metal/hard rock and progressive rock, as some bands began to merge the two different approaches. 1960s pioneers like King Crimson maintained their musical innovation while incorporating a harder approach, using dissonance and experimental tones, yet maintaining a relationship to the power chords of hard rock. At the same time, metal/doom stalwarts such as Black Sabbath began to integrate accentuated progressive influences into pioneering records such as Sabbath Bloody Sabbath (1973) and Sabotage (1975).
Sabbath Bloody Sabbath; Sabotage:

Canadian trio Rush is widely recognized as bridging the gap between the hard rock period, English prog and the purely heavy metal genre. Initially influenced by Led Zeppelin, they evolved to combine established progressive rock technique with blues-based power chords. Records such as 2112 (1976), A Farewell to Kings (1977) and Hemispheres (1978) showcased technical expertise while utilizing a more direct approach than the established English prog rockers.
2112; Cinderella Man (A Farewell to Kings); Rush – Hemispheres (full album)
Other heavy metal bands of the era contributing to the genre include England's Iron Maiden and the Danish Mercyful Fate.
---
1980s
1984 brought full-length debut albums from American bands Queensrÿche, from Washington, and Fates Warning, from Connecticut.
Taking inspiration from established metal acts like Iron Maiden, each expanded their music to include more progressive elements (The Warning 1984, The Spectre Within 1985) – some through sound experimentation and compositional refinement, others through extremely complex structures and atypical riffs – up to the two seminal works in 1986: Rage for Order and Awaken the Guardian.
Queensryche – N M 156 (album The Warning 1984); Fates Warning The Spectre Within 1985 full album:

In the following years the two bands, while following different paths – more basic and simple the first, more articulate and complex the latter – explore and expand the technical refinement and sonic finesse of their music, continuing to lay the foundations of the genre with important works such as Operation: Mindcrime (1988) by Queensrÿche, No Exit (1988) and Perfect Symmetry (1989) by Fates Warning.
Queensryche Anarchy-X; Fates Warning – No Exit full album; Fates Warning – Perfect Symmetry full album:

Other important groups of 1980s prog-metal included Crimson Glory (Transcendence 1988), Heir Apparent, Savatage, and Canadian innovators Voivod.
Progressive metal also found a home in the burgeoning U.S. speed metal movement, influencing thrashers Metallica and Megadeth.
"Math-metal" pioneers Watchtower, from Texas, took the concept of time-changes to a new level, combining thrash metal, syncopation, and prog in their albums Energetic Disassembly (1985) and Control and Resistance (1989), giving rise to an extremely technical approach based on the rhythmic deconstruction typical of jazz fusion.
Watchtower "Energetic Disassembly" full album;  Control And Resistance:

This same type of prog metal will be later integrated into death metal by American bands such as Atheist (1991's Unquestionable Presence) and Cynic (1993's Focus). Among the other pioneering thrash metal bands, one of the most important is the Canadian Voivod, with their complex and experimental style, full of psychedelic dissonances (Dimension Hatröss 1988, Nothingface 1989).
Atheist – Unquestionable Presence [Full Album] HQ; Cynic – Focus (Extended Edition) [Full Album]; Voivod – Dimension Hatröss (1988):

---
1990s
The major second wave US bands that contribute to further delineating and developing the genre are Psychotic Waltz and Dream Theater.
The former, with an approach halfway between Watchtower and Fates Warning, produced A Social Grace (1990), melding their signature sound with the psychedelic Into the Everflow (1992), while the latter explored the legacy of the bands that preceded them while advancing their personal style with When Dream and Day Unite (1989).
Both albums focused on keyboards and band members' virtuoso instrumental skills, and their efforts resulted in two fundamental albums, that institutionalize classic progressive metal and a certain way of conceiving it – Images and Words (1992) and Awake (1994).
Psychotic waltz-A Social Grace Full Album; Dream Theater – When Dream and Day Unite full album: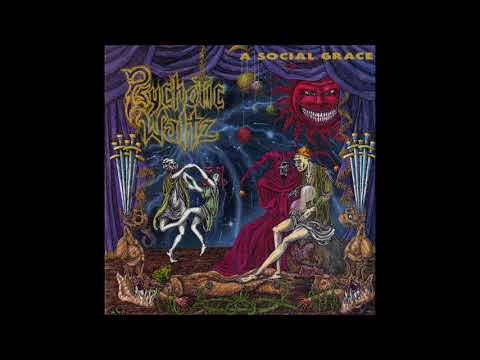 As for Europe, among the pioneers are the Germans Sieges Even, who, starting from the techno thrash of Watchtower, explore the more technical and angular side of progressive metal with Steps (1990), followed the following year by the more melodic A Sense of Change (1991).
Steps [Full Album]; A Sense of Change:

Among other important groups that have distinguished themselves for the peculiarity of the proposal: in the US, for the melodic and/or power side Shadow Gallery (Carved in Stone 1995), the neoclassical Symphony X (The Divine Wings of Tragedy 1997).
Symphony X – The Divine Wings of Tragedy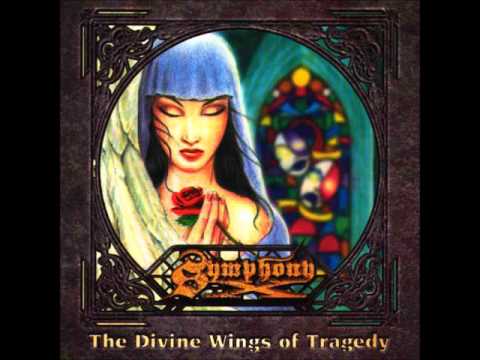 An experimental and alternative approach, that in prog metal sees Thought Industry (Mods Carve the Pig: Assassin's Toads and God's Flesh 1993), Mind over Four, and Voivod as forerunners. Another important and key figure for electrical and unusual prog is the singer, guitarist and composer Devin Townsend, who brought the vanguard attitude to highest levels within this genre (Terria 2001).
Devin Townsend Project – Stormbending: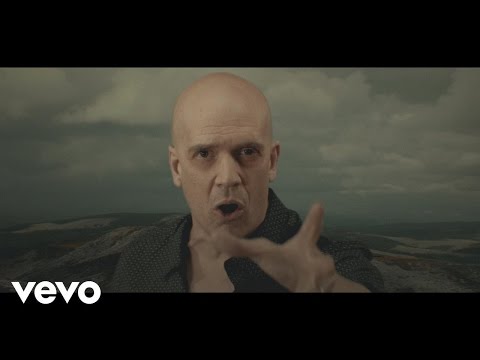 As of 2018, the genre is still constantly evolving in multiple forms, and has reached a far broader variety of sounds and styles than it had at its origin, with many of the historical bands continuing to record new music and tour, while thousands of other new bands emerge in the underground scene every year, from all over the world. Recently, Mastodon and Gojira are two examples of Progressive Metal starting to reach mainstream popularity.
Mastodon- The Last Baron; Gojira – Flying whales: