space rock - page 3
1971
kosmische musik
krautrock
other names: kosmische musik, elektronische musik
stylistic origins: experimental rock, electronic, avant-garde, psychedelic rock, acid rock, funk, minimalism, world, art rock, jazz, progressive rock
cultural origins: late 1960s – early 1970s, West Germany
derivative forms:
ambient pop, synth-pop, electronic dance music, indie electronic, New Age, post-punk, post-progressive, post-rock
Kosmische Musik ("cosmic music") is a closely related style of 1970s German electronic music that uses synthesizers and incorporates themes related to space and otherworldliness. The term came into regular use before "krautrock", though it is now sometimes used synonymously. The style was often instrumental and characterized by "spacy," ambient soundscapes. Kosmische artists used synthesizers such as the EMS VCS 3 and Moog Modular, as well as sound processing effects and tape-based approaches. They largely rejected rock music conventions and instead drew on "serious" electronic compositions such as those of György Ligeti.
The term "kosmische Musik" was coined by Edgar Froese in the liner notes of Tangerine Dream's 1971 album Alpha Centauri. The following year, Rolf-Ulrich Kaiser's Ohr Records released the compilation Kosmische Musik (1972) featuring tracks by Tangerine Dream, Klaus Schulze, Ash Ra Tempel, and Popol Vuh.
Several of these artists would later distance themselves from the term. The style would later lead to the development of new age music, with which it shared several characteristics. 1"Krautrock". En.Wikipedia.Org, 2018, https://en.wikipedia.org/wiki/Krautrock. Accessed 19 Mar 2018.
Tangerine Dream – Alpha Centauri from album Alpha Centauri (1971); Ash Ra Tempel – Amboss from album Ash Ra Tempel (1971):

1972
Ziggy Stardust
One of the most famous space musicians of the 1970's was no doubt David Bowie when he created his "Ziggy Stardust" character and wrote several amazing space-related songs that can be found from his album, "The Rise And Fall Of Ziggy Stardust And The Spiders From Mars" (1972). Many say that this album is also space rock.
When space rock had secured its position as a 1970's music genre, some artists wanted to take the space mania a little bit further by adding the space theme to their on-stage costumes.
Pink Floyd had stars and celestial symbols in their outfits and gig posters already in the 1960's but maybe the first actual "spaceman" was David Bowie as Ziggy Stardust, the alien who had come to visit Earth as a rock star to tell Earthlings about the end of the World.
Ziggy acts through his music, singing the news about the lack of natural resources that will cost us the Earth, and through dreams, as he does in his probably most well-known song "Starman". 2"David Bowie". En.Wikipedia.Org, 2018, https://en.wikipedia.org/wiki/David_Bowie. Accessed 17 Mar 2018.
---
Tangerine Dream
genres: electronic, ambient, kosmische, new-age
Zeit (English: Time) is the third studio album by German electronic music group Tangerine Dream.
AllMusic wrote, "TD's purest expression of 'space music', this double album ebbs and flows effortlessly from one tone cluster to another. Almost classical in construction, the music is structured so as to evolve in sections as one theme literally melts into the next."
Zeit (1972)

tracklisting:
1 Birth Of Liquid Plejades
2 Nebulous Dawn 00.19:53
3 Origin Of Supernatural Probabilities 00.37:49
4 Zeit 00.57:24
personnel:
Edgar Froese – sound generators, guitar
Peter Baumann – keyboards, vibraphone, VCS3
Christopher Franke – keyboards, cymbals, VCS3
Florian Fricke – Moog synthesizer on "Birth of Liquid Plejades"
Steve Schroyder – Organ outro on "Birth of Liquid Plejades"
The Cologne Cello Quartet — Cello intro on "Birth of Liquid Plejades"
Christian Vallbracht
Joachim von Grumbkow; credited as Jochen von Grumbcow; co-founder of Hoelderlin
Hans Joachim Brüne
Johannes Lücke
Hawkwind
Nowadays Hawkwind might be "the band" when talking about space rock. Hawkwind's space rock meets the traditional definition of the genre.
Hawkwind – Silver machine (1972)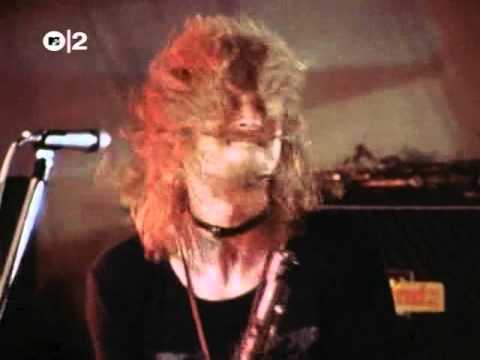 .
Doremi Fasol Latido (24 November 1972) is the third studio album by English space rock band Hawkwind.
The Saga of Doremi Fasol Latido is a collection of ritualistic space chants, battle hymns and stellar songs of praise as used by the family clan of Hawkwind on their epic journey to the fabled land of Thorasin.
The legend tells of the Hawklords last and defeated stand against the "tyranny of the corrupt forces for law and evil", but the inner sleeve has redemption in the legend:
And in the fullness of time, the prophecy must be fulfilled and the Hawklords shall return to smite the land. And the dark forces shall be scourged, the cities razed and made into parks. Peace shall come to everyone. For is it not written that the sword is key to Heaven and Hell?
Hawkwind – Doremi Fasol Latido full album:

tracklisting:
Brainstorm
Space Is Deep
One Change
Lord of Light
Down Through the Night
Time We Left This World Today
The Watcher
Bonus tracks on remasters CD
Urban Guerrilla
Brainbox Pollution
Lord of Light [Single Version Edit]
Ejection
members:
Dave Brock – 6- and 12-string acoustic guitar, electric guitar, vocals
Nik Turner – saxophone, flute, vocals
Lemmy (Ian Kilmister) – bass guitar, acoustic guitar, vocals
Dik Mik (Michael Davies) – Synthesizer
Del Dettmar – Synthesizer
Simon King – drums
Additional musicians:
Robert Calvert – vocals on "Urban Guerrilla" and "Ejection"
Paul Rudolph – guitars on "Ejection"
---
1973
Hawkwind
A major album in the history of space rock was Hawkwind's Space Ritual (1973), a two-disc live album advertised as "88 minutes of brain-damage" documenting Hawkwind's 1972 tour that included a liquid light show and lasers, nude dancers (notably the earth-mother figure Stacia), wild costumes and psychedelic imagery.
Hawkwind Space Ritual (1973):

tracklisting:
"Earth Calling"
"Born to Go"
"Down Through the Night"
"The Awakening"
"Lord of Light"
"Black Corridor"
"Space Is Deep"
"Electronic No. 1"
"Orgone Accumulator"
"Upside Down"
"10 Seconds of Forever"
"Brainstorm"
"7 By 7"
"Sonic Attack"
"Time We Left This World Today"
"Master of the Universe"
"Welcome to the Future"
Hawkwind members:
Dave Brock – guitar, vocals
Nik Turner – saxophone, flute, vocals
Lemmy (Ian Kilmister) – bass guitar, vocals
Dik Mik (Michael Davies) – audio generator, electronics
Del Dettmar – synthesizer
Simon King – drums
Robert "Bob" Calvert – poetry, vocals ("poet and swazzle" on the album credits)
This hard-edged concert experience attracted a motley but dedicated collection of psychedelic drug users, science-fiction fans, and motorcycle riders.
The science fiction author Michael Moorcock collaborated with Hawkwind on many occasions and wrote the lyrics for many of the spoken-word sections on Space Ritual.
---