Intro
punk > late 1970 > hardcore punk
hardcore punk (hardcore):
stylistic origins: punk rock / NWOBHM (new wave of British heavy metal)
cultural origins: late 1970s, Southern California, Washington, D.C., San Francisco, Vancouver
hardcore subgenres: bandana thrash / beatdown hardcore / bent edge / Christian hardcore / crossover thrash / crust punk / D-beat / deathcore / deathgrind / digital hardcore / emo / electronicore / goregrind / grindcore / heavy hardcore / horror hardcore / jazzcore / krishnacore / mathcore / melodic hardcore / melodic metalcore / metalcore / nardcore / New York hardcore / nintendocore / queercore / pornogrind / positive hardcore / post-hardcore / powerviolence / sass / screamo / skacore / stenchcore / straight edge / taqwacore / thrashcore / youth crew
hardcore subgenres:
mid 1970s > jazzcore
jazzcore:
stylistic origins: Jazz / hardcore punk
cultural origins: mid 1970s, United States
Mix jazz and hardcore punk or sometimes metalcore.
Some harder punk jazz bands have been called jazzcore
Zu – Ostia; Stanley Kubi – I'm Not Dead

late 1970s > straight edge
Straight edge (sometimes abbreviated sXe or signified by XXX or X) is a subculture of hardcore punk whose adherents refrain from using alcohol, tobacco and other recreational drugs, in reaction to the excesses of punk subculture. For some, this extends to refraining from engaging in promiscuous sex, following a vegetarian or vegan diet, and/or not using caffeine or prescription drugs.
Straight edge grew out of hardcore punk in the late 1970s and early 1980s, and was partly characterized by shouted rather than sung vocals.
Straight edge sentiments can be found in songs by the early 1980s band Minor Threat . This anti-inebriation movement had been developing in punk prior to Minor Threat, but their song "Straight Edge" was influential in giving the scene a name, and something of a (somewhat unwilling) figurehead.
Early straight edge bands included Minor Threat, State of Alert, Government Issue, Teen Idles, The Faith, 7 Seconds, SSD, DYS, and Negative FX.
Minor Threat – Straight Edge; 7 Seconds-Definite Choice; The Teen Idles – Sneakers:

---
bent edge or curved edge
Curved edge was an offshoot of hardcore punk that was formed to be a counter-movement to straight edge at the time straight edge was starting to gain traction and support. Was also part of a rising anti-Dischord sentiment among many people in the punk scene.
Was started by members of Washington, DC hardcore scene who were fed up with the rigidness and intolerance in the nascent straight edge scene. To combat straight edge, they started throwing beer and drug-fuelled punk shows. The point of these shows was to be the complete antithesis of straight edge. Many adherents to this lifestyle became known for their heavy drug and alcohol use.
Black Market Baby – World At War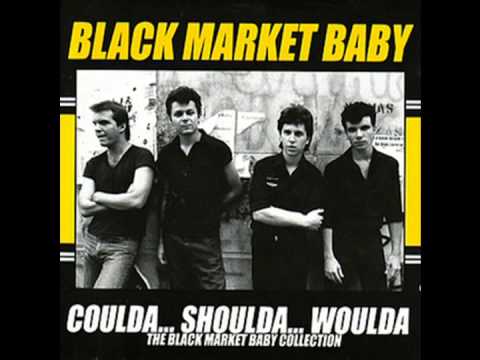 ---
early 1980s > New York hardcore
New York hardcore:
stylistic origins: hardcore punk, punk rock heavy metal straight edge hardcore
cultural origins: early 1980s, New York City, United States
New York hardcore (NYHC) is hardcore punk music created in New York City and the subculture and lifestyle associated with that music. New York hardcore grew out of the hardcore scene established in Washington, D.C., by bands such as Bad Brains (which were the first east coast hardcore punk band) and Minor Threat. Initially a local phenomenon of the 1980s and 1990s, New York Hardcore eventually grew to establish an international reputation with little to moderate mainstream popularity, but with a dedicated and enthusiastic underground following, primarily in the US and Europe. With a history spanning over more than 3 decades, many of the early NYHC bands are still in activity to this day; some of them being continuously or almost continuously active since their formation (Sick of It All, Agnostic Front, Nihilistics, Murphy's Law), and also in the form of reunion shows.
Sick Of It All – Step Down; Agnostic Front – Gotta Go; Madball – Pride:

subgenres: Youth crew, krishnacore, heavy hardcore
---
early 1980s > nardcore
nardcore:
stylistic origins: hardcore punk
cultural origins: early 1980s, Southern California
The word "nardcore" is derived from "Oxnard" and "hardcore", the name is a reference to the Oxnard, California hardcore punk scene.
Early bands of the nardcore scene: Agression, Dr. Know, False Confession, Ill Repute, Habeas Corpus, RKL and Scared Straight.
Scared Straight – Peer Pressure; Habeas Corpus – Six Feet Under Oxnard:

SEE ALSO NARDCORE BANDS PLAYLIST
early 1980s > thrashcore
thrashcore (thrash, fastcore):
stylistic origins: hardcore punk / punk rock
cultural origins: early 1980s, United States
Thrashcore is a fast tempo subgenre of hardcore punk that emerged in the early 1980s. Thrashcore is essentially sped-up hardcore punk, with bands often using blast beats. Songs can be very brief, and thrashcore is in many ways a less dissonant, less metallic forerunner of grindcore. Like hardcore groups, thrashcore lyrics typically emphasize youthful rebellion or antimilitarism. In some ways, the genre is aligned with skateboarder subculture.
Early American thrashcore groups included Cryptic Slaughter, D.R.I., Septic Death and Siege. The British Electro Hippies, the Dutch Lärm, the Italian Raw Power, and the Japanese S.O.B. also practiced important examples of the style.
Cryptic Slaughter – Money Talks; D.R.I. – Beneath The Wheel; septic death – thaw:

subgenres: bandana thrash
derivative forms: crossover thrash, grindcore, powerviolence
early 1980s > crossover thrash
crossover thrash (crossover):
stylistic origins: hardcore punk / thrash metal
cultural origins: early 1980s, United States (Greater Los Angeles, New York City, San Francisco, California Bay Area, Houston)
Crossover thrash is musical fusion of thrash metal and hardcore punk. The genre lies on a continuum between heavy metal and punk rock. Other genres on the same continuum, such as metalcore and grindcore, may overlap with crossover thrash.
Void and their 1982 Split LP with fellow D.C. band The Faith are hailed as one of the earliest examples of hardcore/heavy metal crossover and their chaotic musical approach is often cited as particularly influential.
Faith Void Split (1982) (full album):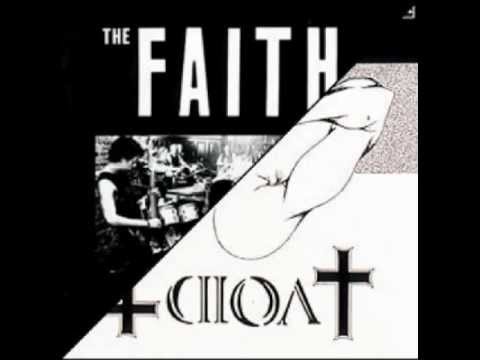 [0:00] 1A. Faith - It's Time
[0:57] 2A. Faith - Face to Face
[1:58] 3A. Faith - Trapped
[2:43] 4A. Faith - In Control
[3:51] 5A. Faith - Another Victim
[4:31] 6A. Faith - What's Wrong With Me
[5:13] 7A. Faith - What You Think
[6:01] 8A. Faith - Confusion
[7:31] 9A. Faith - You're X'd
[8:41] 10A. Faith - Nightmare
[9:51] 11A. Faith - Don't Tell Me
[10:46] 12A. Faith - In the Black
[12:28] 1B. Void - Who Are You?
[14:49] 2B. Void - Time to Die
[16:24] 3B. Void - Condensed Flesh
[17:03] 4B. Void - Ignorant People
[18:20] 5B. Void - Change Places
[19:10] 6B. Void - Ask Them Why
[20:23] 7B. Void - Organized Sports
[21:30] 8B. Void - My Rules
[22:26] 9B. Void - Self-Defense
[23:16] 10B. Void - War Hero
[24:35] 11B. Void - Think
[26:23] 12B. Void - Explode
derivative forms: bandana thrash, metalcore
early 1980s > D-beat
D-beat (discore, kängpunk):
stylistic origins: hardcore punk / street punk / anarcho-punk
cultural origins: early 1980s, England and Sweden
was initially known as "kängpunk" ("boot punk") in Sweden.
Developed in the early 1980s by imitators of Discharge, genre gets its name from the beat the drummer plays.
D-beat is closely associated with crust punk, which is a heavier, more complex variation.
Anti Cimex's second 7″ EP, Raped Ass, has been described as "one of the rawest and most violent hardcore releases ever."
D-beat groups: Discharge, Crude SS, Anti Cimex, Mob 47, Driller Killer, Doom, Varukers, Crucifix …
Anti-Cimex – Raped Ass; Discharge – Hatebomb; Mob 47 – Animal Liberation:

derivative forms: crust punk, thrash metal
early 1980s > melodic hardcore
melodic hardcore (melocore):
stylistic origins: hardcore punk / punk rock
cultural origins: early 1980s, California and Washington, D.C., United States
Melodic hardcore is a subgenre of hardcore punk with a strong emphasis on melody in its guitar work. It is defined by the fast drum patterns with chiming melodic riffs. Many of the pioneering melodic hardcore bands, such as Bad Religion, Descendents, and Lifetime, have proved influential to bands across the spectrum of punk, and rock music more generally.
essential melodic hardcore albums:
Canyoneer is the first full-length studio album by the melodic hardcore band No Trigger; Exit English is the second album by the melodic hardcore band Strike Anywhere; Our Darkest Days is the fourth full-length album by band Ignite
No Trigger – Canyoneer album; Strike Anywhere – Modern Life from album Exit English; Ignite – Our Darkest Days album:

The (Not So) Noble Purveyors Of The Third Or Fourth Coming
Neon National Park
My Woods
Fish Eye Lens
Owner Operator
The Honshu Underground
Bust Tropical
You Said It
Hail Mary Leakey
Attack Of Orion And The Left Arm Sunburn
More To Offer
Tundra Kids
We Amplify
Blaze
Infrared
5th Estate
Lights Go Out
New Architects
To the World
Aluminum Union
Extinguish
Modern Life
Life in the Fingernails
Til Days Shall Be No More
Intro (Our Darkest Days)
Bleeding
Fear Is Our Tradition
Let It Burn
Poverty For All
My Jugdement Day
Slowdown
Save Yourself
Are You Listening
Three Years
Know Your History
Strength
Sunday Bloody Sunday
Live For Better Days
derivative forms: skate punk
mid 1980s > stenchcore
stenchcore:
Originally just the term for what was to become crust punk, now used as a term for a specific sound within the crust sub genre. Usually very dirty, and metal oriented as opposed to more punk leaning crust acts. Pioneers is Deviated Instinct band (who coined the term), Hellbastard, newer examples would be Hellshock, Stormcrow, and Instinct Of Survival.
Deviated Instinct – Stormcrow; Hellshock – Night Terrors; Instinct Of Survival – Suffocation: