Tarja timeline - page 2
Tarja Turunen timeline
2003
In 2003, Nightwish released their second DVD, the documentary End of Innocence. It tells the story of the band in Holopainen, Nevalainen and Tapio Wilska's words for two hours. The documentary also features bits of live concerts, exclusive footage, etc. vocalist Tarja Turunen also got married during the summer of 2003.
End of Innocence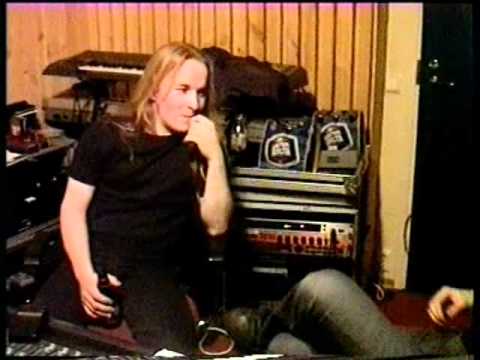 ---
2004
After the hiatus Nightwish recorded the album Onceand and 2 music videos; Album it was released in May 2004. The album has sold platinum in Finland and Germany and was the best selling album in all of Europe in July 2004. The band performed in the supporting Once Upon a Tour throughout 2004 and 2005.
Nemo; Wish I Had An Angel:

At a band meeting after the concert in Oberhausen in December 2004, Turunen informed the band members that she wanted to leave the band but agreed to record one more album and to participate in the subsequent tour, planned for 2006/2007.
For Christmas 2004, Turunen released her first solo single, titled "Yhden enkelin unelma" (One Angel's Dream), which sold gold in her native country of Finland.
yhden enkelyn unelma – Tarja:


---
2005
After the last concert of the Once Upon a Tour on October 21, 2005 (which was released on video as End of an Era), Holopainen and the other band members informed Turunen in an open letter that the band did not want to work with her anymore, accusing her of diva-like behaviour and greed:
"To you, unfortunately, business, money, and things that have nothing to do with those emotions have become much more important."
Turunen responded through an open letter on her website and through some interviews in which she explained her view.
Marcelo Cabuli answered questions related to the greed accusation by explaining that the band had agreed on the distribution of earnings in a contract at the formation of Nightwish. Based on that contract, every band member got a fixed share of 20% of the band's income. Marcelo Cabuli stated that, unlike others, Turunen had never fought for additional songwriter royalties.
At the end of 2005, Turunen performed several classical concerts in Finland, Germany, Spain, and Romania.
Since she expected to participate in another Nightwish album, several concerts and the release of her Christmas album Henkäys ikuisuudesta (officially translated as Breath from Heaven) were the only activities scheduled for 2006.
Participation:
"Tired of Being Alone" (Schiller feat. Tarja Turunen); "Leaving You for Me" (Martin Kesici feat. Tarja Turunen)

---
2006
Turunen again played at the Savonlinna Opera Festival in July 2006, this time as the main act; she sang alongside Finnish tenor Raimo Sirkiä, supported by the Kuopio Symphonic Orchestra.
Turunen performed classical arias like "O mio babbino caro" by Puccini, "Libiamo ne' lieti calici" by Verdi and some songs from Andrew Lloyd Webber—"Don't Cry for Me Argentina" and "Phantom of the Opera"—among other songs.
Henkäys Ikuisuudesta (officially translated as Breath From Heaven) is the first solo album by Finnish singer Tarja Turunen, and focuses on the Christmas holiday season. On 8 November 2006.
Henkäys ikuisuudesta:

tracklisting:
01. Kuin Henkays Ikuisuutta -- 4:33
02. You Would Have Loved This -- 4:00
03. Happy New Year -- 4:11
04. En Etsi Valtaa, Loistoa -- 3:30
05. Happy Christmas (War Is Over) -- 4:36
06. Varpunen Jouluaamuna -- 3:28
07. Ave Maria -- 6:16
08. The Eyes Of A Child -- 4:27
09. Mokit Nukkuu Lumiset -- 4:18
10. Jo Joutuu Ilta -- 3:11
11. Marian Poika -- 3:32
12. Magnificat- Quia Respexit -- 3:37
13. Walking In The Air -- 4:40
14. Jouluyo, Juhlayo -- 3:46
In November she performed at the charity concert "Tomorrow's Child" with the Tapiola Choir as a benefit for the UNICEF Children's Fund.
On 6 December 2006, Turunen performed a big concert at the Sibelius Hall in Lahti, Finland; it was broadcast live by the Finnish channel YLE TV2 for 450,000 viewers. She was nominated for the Finnish Emma Award as Best Soloist of 2006.
---
2007
Turunen recorded vocals for the track "In the Picture" on the Nuclear Blast All-stars album Into the Light.
Tarja Turunen-In The Picture: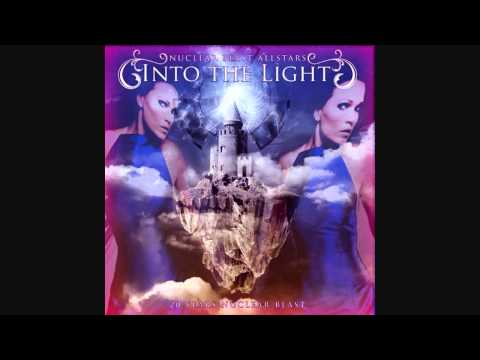 Turunen released My Winter Storm, an album featuring various styles, including symphonic metal with classical "operatic" lead vocals,
The album was recorded with the collaboration of various artists, including cellist Martin Tillman, guitarist Kiko Loureiro, and composer James Dooley, with Turunen also playing additional keyboards. The album contains several music styles including alternative rock and classical music, and it was recorded in different studios in Finland, Brazil, Ireland, USA, Spain, Switzerland, Germany and the Czech Republic.
singles and music video "I Walk Alone" from the album My Winter Storm: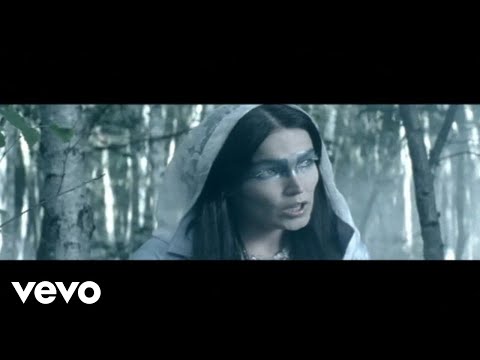 On 25 November 2007, Turunen embarked on the Storm World Tour to promote My Winter Storm.
---
2008
Released The music video "Die Alive" from the album My Winter Storm.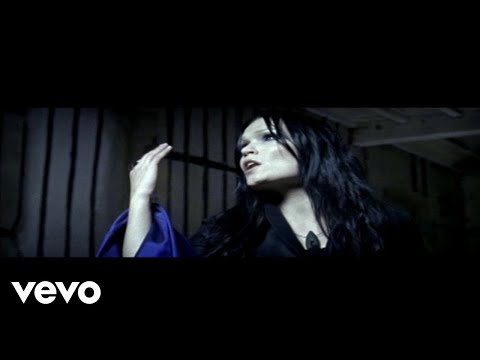 In December 2008, the EP The Seer was released in the UK and the new extended edition of My Winter Storm released in January 2009.
It contains a brand new duet with Doro Pesch, remixes of tracks from My Winter Storm and live recordings.
track:
"The Seer" (feat. Doro Pesch); "Lost Northern Star" (Tägtgren Remix); "Calling Grace":

---
2009
She performed 95 concerts throughout Europe, North and South America and ended the tour in October 2009 at the O2 Academy Islington in London.
She also contributed three songs to the Finnish charity Christmas album Maailman kauneimmat joululaulut (Finnish for "The World's Most Beautiful Christmas Songs") released in November 2009.
Arkihuolesi kaikki heitä; Heinillä härkien; Maa on niin kaunis:

In December 2009 she recorded her vocal part for the song "The Good Die Young", a duet with Klaus Meine which is included on the final Scorpions album Sting in the Tail.
Scorpions Feat Tarja Turunen The Good Die Young: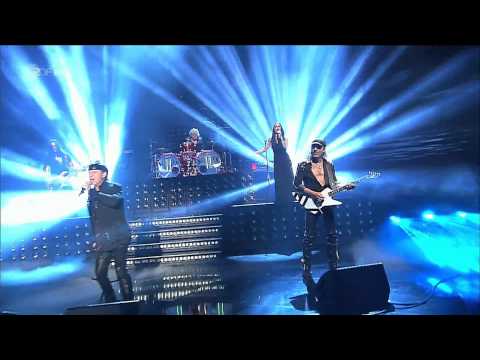 .
DownloadGenre Neoclassical metalLength 5:54Label EarmusicSongwriter(s)
Tarja
Turunen
, Anders Wollbeck, Mattias LindblomProducer(s) Tarja TurunenTarja singles