alternative rock - page 8
late 1980s > grebo music
grebo music:
stylistic origins: alternative rock / dance-rock / electronica / hip hop / punk rock / psychedelia / pop
cultural origins: late 1980s early 1990s, United Kingdom
Grebo (grebo rock) was a short-lived subgenre of alternative rock that incorporated influences from punk rock, electronic dance music, hip-hop and psychedelia. The scene occupied the period in the late 1980s and early 1990s in the United Kingdom before the popularisation of Britpop and grunge.
The word "grebo" was originally used as a slang term for bikers and rock music fans with long hair.
The word was refashioned by the group Pop Will Eat Itself that represented a brand of United Kingdom subculture of the late 1980s and early 1990s.
Influential bands in the scene were Pop Will Eat Itself (who had songs titled, "Oh Grebo I Think I Love You" and "Grebo Guru"), The Wonder Stuff, Ned's Atomic Dustbin, along with London band Carter USM and Leicester bands Crazyhead, The Bomb Party, The Hunters Club, Scum Pups and Gaye Bykers on Acid. The term has also been used to describe Jesus Jones, who enjoyed success in both the United Kingdom and the United States.
Pop Will Eat Itself – Grebo Guru; Ned's Atomic Dustbin – Kill Your Television; gaye bykers on acid – everythings groovy:
---



indie rock > late 1980s > math rock
math rock:
stylistic origins: indie rock / progressive rock / post-hardcore / minimal
cultural origins: late 1980s, United States (Chicago, Pittsburgh, San Diego and Los Angeles) and Japan
Math rock is a style of indie rock that emerged in the late 1980s in the United States, influenced by post-hardcore, progressive rock bands such as King Crimson and 20th-century minimal music composers such as Steve Reich. Math rock is characterized by complex, atypical rhythmic structures (including irregular stopping and starting), counterpoint, odd time signatures, angular melodies, and extended, often dissonant, chords. It bears similarities to post-rock.
Don Caballero – Don Caballero 3; Faraquet – The view from this tower; Giraffes? Giraffes! – When The Catholic Girls Go Camping, The Nicotine Vampires Rule Supreme:
SEE MORE: MATH ROCK BANDS / LIST AND PLAYLIST
---
late 1980s > Madchester
Madchester:
stylistic origins: alternative rock / psychedelic rock / electronic dance music
cultural origins: late 1980s-early 1990s, Manchester, United Kingdom
Madchester was a British music scene that developed in the Manchester area towards the late 1980s and into the early 1990s. The music that emerged from the scene mixed alternative rock, psychedelic rock, and electronic dance music.
The Happy Mondays record, featuring the lead track "Hallelujah!", coined the term "Madchester" – it had originally been suggested by their video directors the Bailey Brothers as a potential t-shirt slogan.
Happy Mondays – Hallelujah: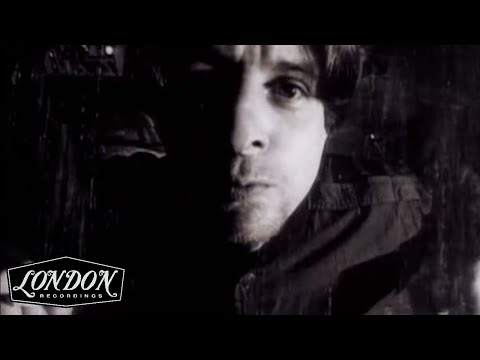 In mid-1989, media interest in the Manchester scene continued to grow. In September, the Happy Mondays released a Vince Clarke remix of "Wrote for Luck" as a single.
In November, four important singles were released: "Move" by the Inspiral Carpets, "Pacific State" by 808 State, The Madchester Rave on EP by the Happy Mondays and "Fools Gold"/"What the World is Waiting For" by the Stone Roses.
Inspiral Carpets – Move; 808 State – Pacific State; Stone Roses – Fools Gold(Full Version):

Artists associated with the scene included the Happy Mondays, the Stone Roses, the Inspiral Carpets, Northside, 808 State, James and The Charlatans, amongst others.
---
late 1980s > baggy
baggy:
stylistic origins: Madchester / neo-psychedelia / acid house
cultural origins: late 1980s and early 1990s in Manchester, United Kingdom
Baggy was a British dance-oriented rock music genre popular in the late 1980s and early 1990s.
Baggy was characterised by psychedelia and acid house-influenced guitar music, often with a "funky drummer" beat, similar to the work of the Happy Mondays, Northside and The Stone Roses. The scene was named after the loose-fitting clothing worn by the bands and fans.
Some bands, such as The Mock Turtles and The Soup Dragons, reinvented their sound and image to fit in with the new scene. This led some critics to accuse baggy bands of bandwagon-jumping and derivative songwriting. There was also a crossover between dance and indie, and vice versa.
EMF – Unbelievable; Soup Dragons – I'm Free; The High – Box Set Go:

---
dream pop > late 1980s > ambient pop
ambient pop:
stylistic origins: dream pop / ambient krautrock
cultural origins: late 1980s, United Kingdom
Ambient pop is a subgenre of dream pop that developed in the 1980s. It merges structures that are common to conventional pop music with "electronic textures and atmospheres that mirror the hypnotic, meditative qualities of ambient music." It is influenced by the lock-groove melodies of krautrock, but is less abrasive.
Air – All I Need; Cigarettes After Sex – Nothing's Gonna Hurt You Baby; Broadcast – Come On Let's Go:
---