Primus band timeline - page 10
2015
In late October 2015, the band released the first music video from their Primus & the Chocolate Factory with the Fungi Ensemble album, for the track "Candyman".
music videos 2015:
HOINFODAMAN; Candyman:

---
2016
The band performed at the fifth annual Desert Daze Music & Arts Festival hosted at the Institute of Mentalphysics in Joshua Tree, CA from October 14 – 16th, 2016.
Desert Daze 2016 Official Recap; Primus – Live at Desert Daze, Moon Stage; Jerry Was a Race Car Driver
---
2017
On July 31, 2017, Primus band announced their ninth studio album The Desaturating Seven and a US tour. On that same day, the album's first single "The Seven" was also released. The album is inspired by the children's book The Rainbow Goblins, written by Italian author Ul de Rico, which lead singer and bassist Les Claypool used to read to his children. It was released on September 29, 2017.
studio album The Desaturating Seven:
released: September 29, 2017

tracklisting:
1. "The Valley"
2. "The Seven"
3. "The Trek"
4. "The Scheme"
5. "The Dream"
6. "The Storm"
7. "The Ends?"
All songs written by Les Claypool
members:
Les Claypool – vocals, bass guitar, upright bass
Larry LaLonde – electric guitar, acoustic guitar
Tim "Herb" Alexander – drums, percussion
Tool bassist Justin Chancellor – the goblin master (narration on track 1)
The album The Desaturating Seven received an average score of 68/100 from 9 reviews on Metacritic, indicating "generally favorable reviews".

AllMusic's Neil Z. Yeung: The album is "typically eccentric, it's an interesting exercise, although nonessential outside the sphere of Primus/Claypool devotees."
Nina Corcoran of The A.V. Club had a positive impression, noting the album's digestibility and admirable message.
A consequence of Sound's Brice Ezell criticizes the album's length, saying that it "errs a bit too much on the side of brevity, resulting in a record that feels like an EP that has overstayed its welcome."
Alan Ranta of Exclaim! said that The Desaturating Seven "demonstrate[s] songcraft beyond the great majority of Primus' catalogue."
PopMatters' Chris Conaton also lamented the album's shortness, but he praised its music, calling it "the tightest, most focused album of Primus' career."
music video and audio:
The Seven (Lyric Video); The Seven (Audio); The Scheme (Audio):

tours 2017:
An Evening with Primus and Clutch
Ambushing the Storm Tour
Buckle up as Primus announces a summer tour with the Grammy award winning Mastodon as they continue on the road in support of their ninth studio album, The … Insight into Primus and the World of Les Claypool is a fascinating and beautifully curated oral history that tells the tale of this truly one-of-a-kind seminal band.
The Rainbow Goblins Chapters:
1 (The Valley); 2 (The Seven);  3 (The Trek):

4 (The Scheme); 5 (The Dream); 6 (The Storm):

7 (The Ends?):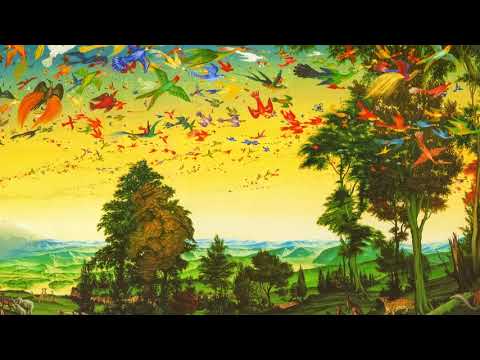 Primus band:
https://www.vevo.com/artist/primus
https://www.instagram.com/primusville
https://www.facebook.com/primusville
Tickets, including VIP options, for the @primus & @mastodonmusic Summer 2018 Tour are now on sale. Get yours at https://t.co/478yGs7UoB#primus #mastodon pic.twitter.com/r8OJ4JrVdv

— Les, Ler and Tim (@primus) February 2, 2018
SEE ALSO OTHER TIMELINES:
TARJA, NIGHTWISH, APOCALYPTICA, JUDAS PRIEST, TYPE O NEGATIVE