Primus band timeline - page 2
1987
In 1987, Primus was put on hold briefly and Claypool rejoined his former band, Blind Illusion, who at the time also featured one-time Joe Satriani student and ex-Possessed guitarist Larry "Ler" LaLonde.
Primus – Live in Berkeley, CA (1987):

---
1988
Primus-Whole Lotta Rosie (Studio Demo Early 1988):
Taken from the bootleg "Primus-1987-1988 Well On The Way To Sucking-Live and Demos".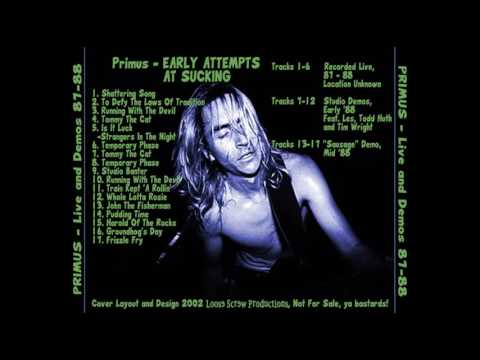 .
compilations and soundtracks:

Germ's Choice: A KUSF Compilation (promo for KUSF radio, featuring the demo version of "Tommy the Cat" – Les Claypool, Todd Huth, Tim Wright).
demo version of Tommy the Cat from the KUSF demo tape show: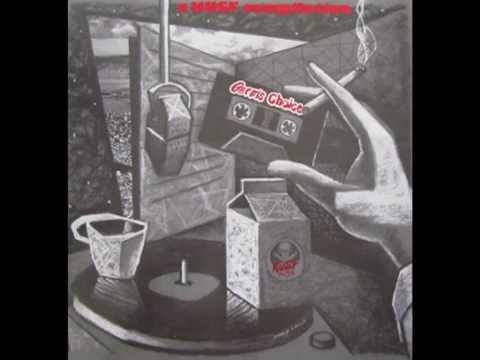 Claypool was a huge fan of Jay Lane's, and when Wright left Primus in the summer of 1988, Lane was asked to suggest his replacement. Lane accepted the position himself, as the Freaky Executives were, in Claypool's words, "in record company hell. They were somehow getting dicked around by their record company".
Jay Lane
Jay Lane (born December 5, 1964) is an American drummer from the San Francisco Bay Area. He is a founding member of Furthur, as well as the Golden Gate Wingmen with John Kadlecik, Jeff Chimenti, and Reed Mathis. Bob Weir's RatDog, Scaring the Children with Weir and Rob Wasserman, Jay's Happy Sunshine Burger Joint, and the hip-hop/jazz fusion band Alphabet Soup. He was one of the first drummers of Primus, playing with the band for around eight months in 1988 and later rejoining the band from 2010-2013.
In 2002, Lane was named "drummer of the year" by the California Music Awards.
With the lineup of Huth, Claypool, and Lane, Primus became an underground sensation in and around San Francisco, prompting them to record a demo tape, Sausage, to distribute at their shows.
Sausage Demo (original tape source):

After recording another demo, titled Sausage, Lane left Primus at the end of 1988 when "something good happened" with the Freaky Executives' record deal. Huth also left the band soon after, wishing to dedicate more time to his family.
---
1989
Claypool recruited LaLonde to reform Primus together with Tim "Herb" Alexander, drummer with the Arizona-based group Major Lingo.
Reid Laurence "Larry" LaLonde
Reid Laurence "Larry" LaLonde (born September 12, 1968), also known as Ler LaLonde, is an American musician best known as the guitarist for Primus, a position that he has served since 1989, where he is known for his highly technical and experimental accompaniment to the bass playing of bandmate Les Claypool. Previously, he played guitar for the groups Possessed, Blind Illusion, No Forcefield, and the Frank Zappa tribute band "Caca". He also has collaborated more recently with artists such as Serj Tankian and Tom Waits.
Timothy W. "Tim" Alexander
Timothy W. "Tim" Alexander (born April 10, 1965, in Cherry Point, North Carolina) is an American musician best known as the drummer for the rock band Primus.
Before Primus, Alexander played and recorded with Major Lingo.
Following Alexander's departure from Primus, he went on to form his own group, Laundry. Has also collaborated with experimental bass player Michael Manring and guitarist Alex Skolnick to form the group known as Attention Deficit.
Was the first drummer of A Perfect Circle.
Has occasionally played with the Las Vegas-based improvisational rock band Uberschall.
Despite being primarily known for his drum work Alexander is also a guitarist and singer.
A month later, the trio recorded their first album: Suck on This (1989), a live recording culled from two of their Berkeley concerts, funded by a loan from Claypool's father. Bryan "Brain" Mantia (who later joined the band in 1996) was briefly a member of the band during this time period before a broken foot forced him to leave the group.
This along with Jane's Addiction's self-titled live album, are seen as popularizing the then-underground alternative metal genre and inspired the groove metal genre.
live album Suck on This:
released November 1989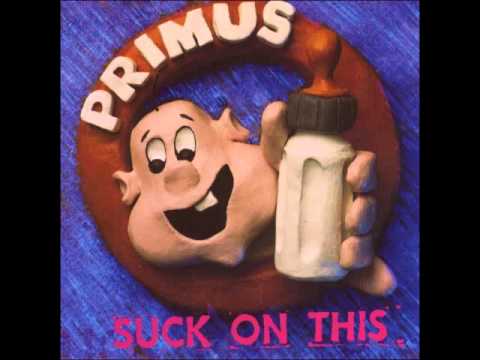 tracklisting:
00:00 - John The Fisherman
03:54 - Groundhog's Day
08:46 - The Heckler
12:21 - Pressman
17:22 - Jellikit
21:22 - Tommy The Cat
26:48 - Pudding Time
31:08 - Harold of the Rocks
37:26 - Frizzle Fry
members:
Les Claypool – bass guitar, vocals

Larry "Ler" LaLonde – guitars

Tim "Herb" Alexander – drums
---