Primus band timeline - page 9
2011
Claypool has described the new material as being reminiscent of Frizzle Fry, Primus' 1990 debut studio album, due largely to Lane's involvement: "If I were to look at all of our records, it seems like this is reminiscent of the early stuff. Obviously, with Jay, there's a newness to it, but because he left the band right before we recorded our first record, his approach has an eerie harkening to the old Frizzle Fry days."
He said of the album's lyrical content: It's also got 20 years of life experience on it – from many different angles. A song like "Jilly's on Smack" just wouldn't have been written in the early Nineties, because we hadn't lost a friend to heroin addiction. A song like "Lee Van Cleef" which is reflective of my youth just wouldn't have been written back then.
Claypool has stated that "Eyes of the Squirrel" is actually a very strong commentary on visual media. Television. It's just that the title has the word 'squirrel' in it, and that tends to throw people. In Primus, there's always something being spoken about via some colorful character, and a lot of times colorful character that will distract people who don't scratch the surface."
studio album Green Naugahyde:
released: September 12, 2011

tracklisting:
0:00 Prelude to a Crawl
1:18 Hennepin Crawler
5:17 Last Salmon Man
11:31 Eternal Consumption Engine
14:17 Tragedy's a Comin'
19:09 Eyes of the Squirrel
24:42 Jilly's on Smack
31:19 Lee Van Cleef
34:46 Moron TV
39:25 Green Ranger
41:27 HOINFODAMAN
44:30 Extinction Burst
49:55 Salmon Men
singles from album Green Naugahyde
"Tragedy's a' comin"
"Lee van Cleef"
members:
Les Claypool – vocals, bass, upright bass
Larry LaLonde – guitar
Jay Lane – drums
music video 2011:
Tragedy's a' Comin':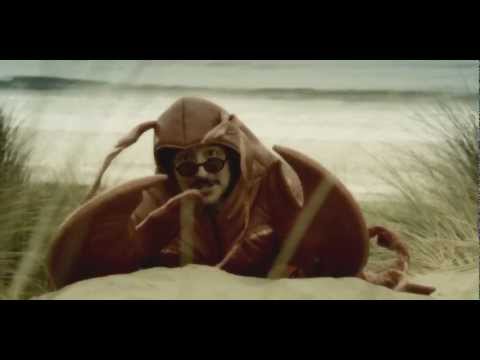 tours 2011
:
Primus World Tour
Guinea Pig Tour
Green Naugahyde Tour
---
2012
In the fall of 2012, the band went on tour with the "first ever" 3D-enhanced live musical performance. Each show featured Quad Surround Sound and 3D visuals.
music videos 2012:
Lee Van Cleef
Jilly's On Smack
Lee Van Cleef; Jilly's On Smack:

tours 2012
:
Spring Tour
Summer Camp Music Festival
3D Tour
---
2013
In September 2013, Claypool revealed that Lane had departed Primus to focus on RatDog with Bob Weir. The previous drummer Tim Alexander has rejoined the band in his place.
The first official Primus show with Alexander back on drums was New Year's Eve 2013 at the Fox Theater in Oakland. The band performed their first set in front of the iconic Suck On This backdrop seen in the "Too Many Puppies" music video.
For their second set, Primus were joined by "the Frog Brigade Ensemble", consisting of saxophonist Skerik and percussionist Mike Dillon, as they performed the soundtrack from the 1971 film Willy Wonka & The Chocolate Factory in its entirety.
Primus & the Chocolate Factory 2013-12-31 Willy Wonka OST Set II Fox Theater Oakland CA: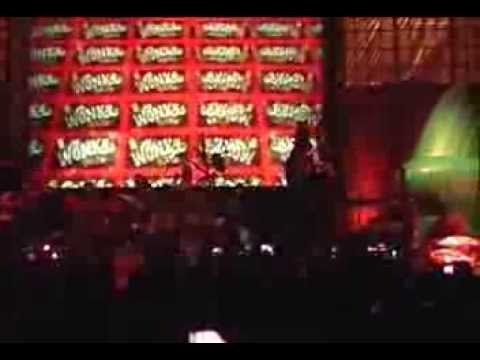 tour:
3D Tour 2013
Primus – Mountain Jam Festival 06/06/13 complete:

award:
Grammy Nomination for Best Surround Sound Album (Album Sailing the Seas of Cheese Deluxe Edition)
---
2014
Veteran thrash-funk eccentrics Primus release their eighth studio album, a tribute to the 1971 musical Willy Wonka & the Chocolate Factory.
"I don't think it was until Jaws came along that I was more obsessed with a film," Claypool tells Rolling Stone, "when I started drawing sharks all over my binders and notebooks. Prior to that it was everything Wonka." This tribute — fleshed out with help from Critters Buggin percussionist Mike Dillon and Frog Brigade cellist Sam Bass. 1 "Classic Primus Lineup Reunites For Wild Willy Wonka LP." Rolling Stone, 2018, https://www.rollingstone.com/music/news/classic-primus-lineup-reunites-for-wild-willy-wonka-album-tour-candy-20140729.
On the new album, drummer Tim "Herb" Alexander returns, replacing Jay Lane (who had replaced Alexander). In this interview, Claypool describes the differences between the two drummers.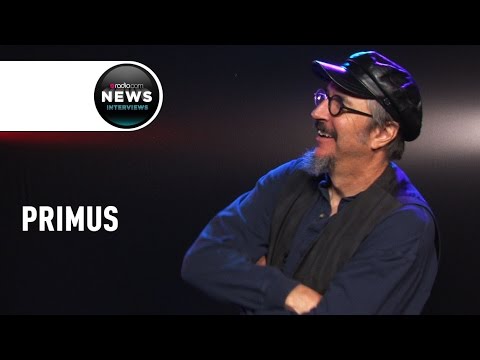 studio album Primus & the Chocolate Factory with the Fungi Ensemble:

tracklisting:
1. "Hello Wonkites"
2. "Candy Man"
3. "Cheer Up Charlie"
4. "Golden Ticket"
5. "Lermaninoff"
6. "Pure Imagination"
7. "Oompa Augustus"
8. "Semi-Wondrous Boat Ride"
9. "Oompa Violet"
10. "I Want It Now"
11. "Oompa Veruca"
12. "Wonkmobile"
13. "Oompa TV"
14. "Farewell Wonkites"
members:
Les Claypool – lead vocals, upright bass, cello, bass guitar, marimba, backing vocals, percussion
Larry LaLonde – guitar, lead vocals
Tim "Herb" Alexander – drums
Primus & The Chocolate Factory 10 30 2014 web stream The Green Space:

video game soundtracks:
Rocksmith (featuring "Jerry Was a Race Car Driver, "Tommy the Cat", "Wynona's Big Brown Beaver", "South Park Theme")
Rocksmith 2014 Edition DLC; Guitar/Bass – "Jerry Was A Race Car Driver"; Guitar/Bass – "South Park Theme":

tours 2014:
Spring Tour 2014
Primus and the Chocolate Factory
former touring member:
Danny Carey – drums (2014)

Daniel Edwin "Danny" Carey (born May 10, 1961) is an American drummer and instrumentalist best known for his work in American Grammy Award-winning progressive metal band Tool. He has also contributed to albums by artists such as Zaum, Green Jellÿ, Pigface, Skinny Puppy, Adrian Belew of King Crimson, Carole King, Collide, The Wild Blue Yonder, Lusk, and the Melvins.
 
On September 16, 2014, a biography of the band was released via Akashic Books titled Primus, Over the Electric Grapevine: Insight into Primus and the World of Les Claypool, written by music journalist and author Greg Prato in affiliation with Primus.
---